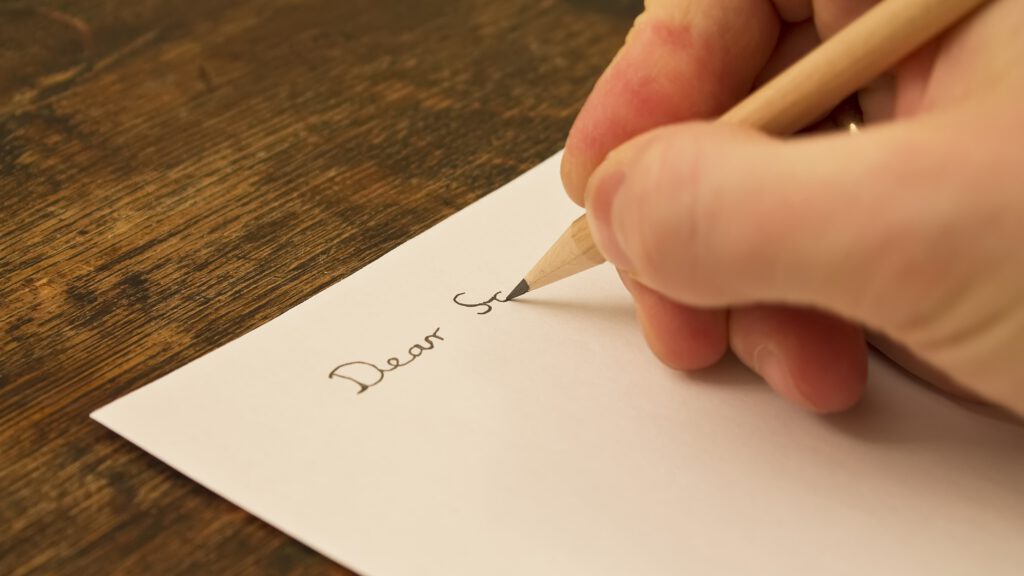 5 Kick-Ass tips to write a World Class Resume for Job Application did teach you how to construct a good presentable Resume to get a good job. This post is different, this post to prepare you for resignation letter.
To apply job is not easy, but to resign from a job even more difficult. Do you agree with me?
First of all, to resign from a short term job wasn't that difficult. You may just write a simple resignation letter to superior will be good enough. As for work that you been serving for more than a year, that really need some time to draft the letter well. Unless you plan not to meet up with your boss/superior in this lifetime, you may try your best to ruin your life with a unprofessional resignation letter. As in Business world, and thinking, we sure meet up with Ex-Boss/Ex-Superior or Ex-Colleague once day, at somewhere. Try to perform professionally in the last letter to them – Resignation Letter.

A good resignation letter should contains below listed…
Address to the correct personnel
You should know who to give the resignation letter to, to whom you need to address… Don't tell me that you always think to address it to HR Manager/Director. If you work for HR then ok, if not, they're not your immediate superior, why give to them?
Write it in formal format
Yup, not denied that we do not use formal format in compose email to anyone. But as for resignation letter, formal letter format is the most appropriate one.
Make CLEAR your effective DATE
When your resignation effective, the date need to be specify, must put it into letter by day, month and year. If not, people will not know how to count your notice period.
State when is your last working date
Please clearly state in the letter when is your last working date. This to ease your superior to plan for the replacement for your post.
Thanks to Boss/Superior for guidance
This section not a must but is better to have it. Thanks them for guiding you throughout the years of service.
Hereby Attached a simple format for your reference…
Letter Start from here…
---
[Your Name]
[Your Address]
__________________________________________________
[Boss/Superior name]
[Company Address] [Date]
To [Boss/Superior name],
This letter serves as my official resignation notice with [Company Name] as [Job title] and effective from [effective date]. My last day of employment will be [Last working day], I will be serving notice as per stipulated in my terms of employment.
The move to leave the organization has come as a difficult decision making process with me owing a lot to the company's contribution towards my positive growth and development. My [Year of service] tenure with the company has allowed me to expose myself with highly competent peers, superiors and subordinates. I am particularly grateful to my immediate superior, [Boss/Superior name], and other senior members of the team who have been tirelessly guiding me along throughout my professional attachment with [Company Name]. However, the time has come for me to seek other opportunity and challenge myself in new different environment.
I would be more than happy to render my full cooperation and assistance, wherever needed, to ensure a smooth transition process within the span of my serving the resignation notice. Once again, thank you for the wonderful opportunity and I wish the company a successful undertaking and a long lasting success.
Your sincerely,
[Your Signature]
_________________
[Your name]
---
For Event Media Coverage can contact us by email to us
Please subscribe our Youtube channel for more updates
https://www.youtube.com/@ALMediaChannel
---
MALAYSIA MOST CREATIVE INTERIOR PHOTOGRAPHER, ALAN LIM
https://www.alifebe.com/malaysia-interior-photographer-alan-lim/
---
ALAN LIM, Founder of AL Media Group
http://www.alan-lim.com