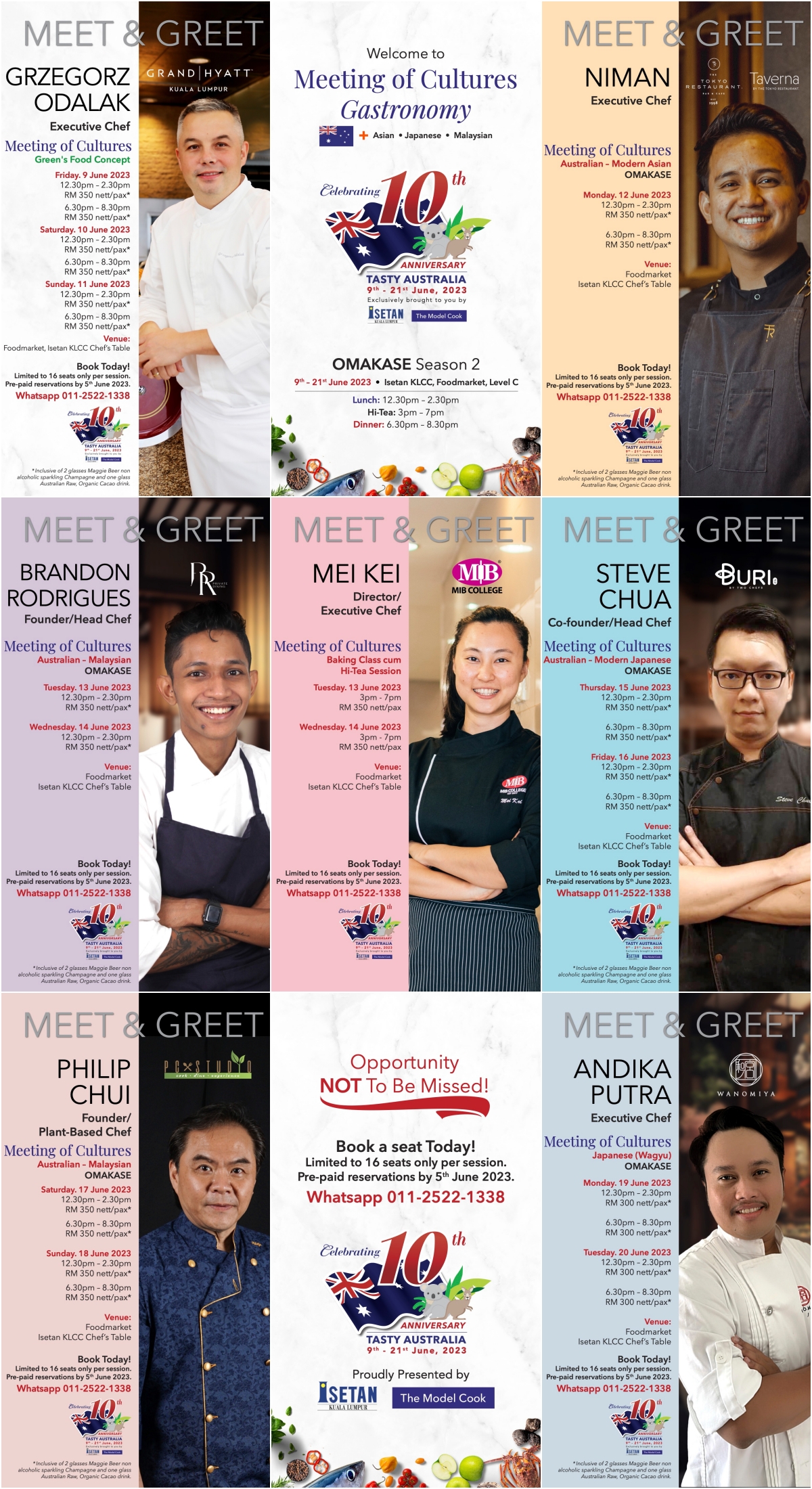 10th Tasty Australia Lifestyle Gastronomy Food Festival 2023. Time flies, this year is the 10th Tasty Australia, which mark another new milestone for Australia Food Festival.
Venue for the Food Festival still remain same at Isetan KLCC. Now you can book a seat for the Omasake Season 2 by the link below…
Book your Seat now.
Omakase Season 2 – https://t.ly/z0T7
10th Tasty Australia Lifestyle Workshops
https://t.ly/swRvL
Do not miss this opportunity, Book a Seat Today. It is limited to 16 seats per session. Pre-paid reservations by 5th June 2023.
---
For Event Media Coverage can contact us by email to us
Please subscribe our Youtube channel for more updates
https://www.youtube.com/@ALMediaChannel
---
MALAYSIA MOST CREATIVE INTERIOR PHOTOGRAPHER, ALAN LIM
https://www.alifebe.com/malaysia-interior-photographer-alan-lim/
---
ALAN LIM, Founder of AL Media Group
http://www.alan-lim.com