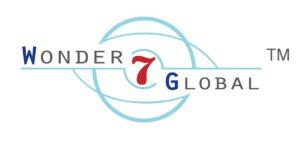 Kuala Lumpur, 21 March 2022 – Wonder 7 Global Sdn. Bhd. and Boost, the fintech arm of Axiata, have formed a collaboration to provide various lending facilities to more than 100 merchants and micro-entrepreneurs of Wonder 7 Global in Malaysia through Boost Credit, a digital alternative financier.
The collaboration between Wonder 7 Global Sdn. Bhd. and Boost Credit provides a platform for the merchants to enjoy quick and seamless financing to assist them in scaling up their businesses and facilitate a smoother cash flow turnover.
Boost Credit leverages digital technologies such as artificial intelligence (AI) and machine learning to offer digital financing and insurance solutions. Their aim is to empower underserved businesses or MSMEs in Malaysia with quick and simple digital financial services to help contribute towards their business aspirations and be part of the digital economy.
According to Eric Khor, Co-Founder & CEO of Wonder 7 Global" We are fully aware of the risk and challenges that the merchants and micro-entrepreneurs go through in their day-to-day business operations. As a social enterprise, our aim has always been to ensure the company provides the best to the people they connect. As part of that aim and promise, Wonder 7 Global Sdn. Bhd. provides the merchants and micro-entrepreneurs with a comprehensive SME Business Protection on top of the financing facilities."
The comprehensive SME Business Protection offers various benefits to merchants and micro-entrepreneurs. The protection covers loss or damage to the building including any fixture and/or content contained in the building including products or supplies, furniture, appliances, and equipment from specific events like fire, lightning (excluding power surge), Explosion caused by the gas used for domestic purposes, Aircraft and other aerial devices and/or articles dropped therefrom, Bursting or overflowing of domestic water tanks, apparatus or pipes Hurricane, Cyclone, Typhoon, Windstorm, and Flood.
Sheyantha Abeykoon, CEO of Boost said, "The past two years has brought about the need to provide businesses, especially MSMEs with easy access to financing and protection to sustain or grow their business. The collaboration with Wonder 7 Global offers their MSMEs simplified digital financial and insurance offerings to support them in achieving their business goals without financial worries. We hope that the financing facilities and business protection plan offered will also narrow the financial inclusion gap amongst the MSMEs."
Wonder 7 Global Sdn. Bhd. believes, with the SME Business Protection offer, the merchants and micro-entrepreneurs can run their business with absolute peace of mind.
The collaboration between Wonder 7 Global Sdn. Bhd. and Boost Credit will take our partnership to another significant step forward. It is important in enabling us to successfully exploit the challenges that are essential to fuel merchants and micro-entrepreneurs' sustainability and long-term success.
---
About Wonder 7
In a world where the distance has become irrelevant and the contact with the talented creators who have been allowed to express their creativity on a product in our platform, you will be sure that you will find the product you sought for a good price, premium quality and most important with full responsibility and loyalty to you. While maintaining a prominent industry presence, we care about customer satisfaction and also product price and quality as our products remain streamlined and efficient, with the highest quality brand available on-demand with International standards.
Wonder 7 Global has a handful of products, and we have an excellent online presence. From humble beginnings, we are now one of the fastest-growing social commerce companies in Malaysia with our own state-of-the-art company. We owe all of this to our customers. We distinguish ourselves on client service in many ways – we also assume customer service is more than sending out orders. It's also about creating a relationship so that we learn how to serve our customers' needs better and we know who we are doing business with. We cherish getting to know our customers. We cherish our customers' interest in getting to know a bit more about us. This would not be possible without brands that stand for quality—in content, people, and execution.
You cannot get a perfect product without passion, dedication, and hard work. You need to earn the effects. It is the same with creating an ideal platform for people passionate about excellent products. We hand-select unique products that are crafted from all around the world, with an expert eye for quality and detail, and of course, the highest notches of style and timeless delivery.
We can be reached at www.wonder7global.com.my or follow us on Facebook (facebook.com/Wonder-7-Global-Malaysia) and Instagram (Instagram.com/wonder7global_malaysia).
For media enquiries, kindly contact:
Ivan Gan
[email protected]
+6012-201-8520
---
About Boost
Boost is the fintech arm of Axiata that unifies financial services spanning payments, micro-financing, micro-insurance, cross border content services and merchant solutions. We combine deep fintech, in-house data and AI to meet growing and diverse needs of our customers and merchants across the region, with the aim of becoming a full spectrum fintech player in Southeast Asia. Our businesses are streamlined into four core brands:
Boost Life The eWallet consumer platform that focuses on consumer lifestyle offerings such as online and offline retail payments, bill settlement, insurance and transportation & transit use cases with new features constantly introduced.
Boost Biz The merchant business that offers a payment platform for enterprises of all sizes, business tools and digitalisation solutions.
Boost Credit Formerly Aspirasi, it houses the micro-financing & micro-insurance business and is a pioneering Digital Alternative financier in Malaysia and Indonesia.
Boost Connect Formerly Apigate, Boost Connect is a global digital monetization and customer growth payment platform ecosystem provider with innovative products and services.
Users can download Boost from the Google Play Store, App Store or the HUAWEI AppGallery.
For more information, check out the website at www.myboost.com.my or follow Boost on Facebook (facebook.com/myboostapp) and Instagram (instagram.com/myboostapp).